Summer Event Outfit Do's & Don'ts
I have a real dilemma. I need an outfit for an upcoming country concert AND for the Sweet Pea Festival. Luckily, Apricot Lane's adorable clothes are comfy and also boho chic. Their fashion experts put together these two outfits and a list of do's and don't's for any summer event.
DO wear light-weight pieces, no one wants to work up a sweat while busting a move!
DO wear (light) layers in case you end up partying into the chilly night.
DO go boho: wear lace, distressed clothes and lots of jewelry. Can't go wrong with this summer style!

DON'T wear heels or anything else that will distract from your jewelry (or give you blisters)!
DON'T wear anything too tight. Not only do you not want to be bloated after eating those irresistable festival treats, but you want to be able to move and shake all night!
DON'T forget a headband or scarf so you're not worrying about your hair. Or in my case, a cute way to accessorize my acrylic head!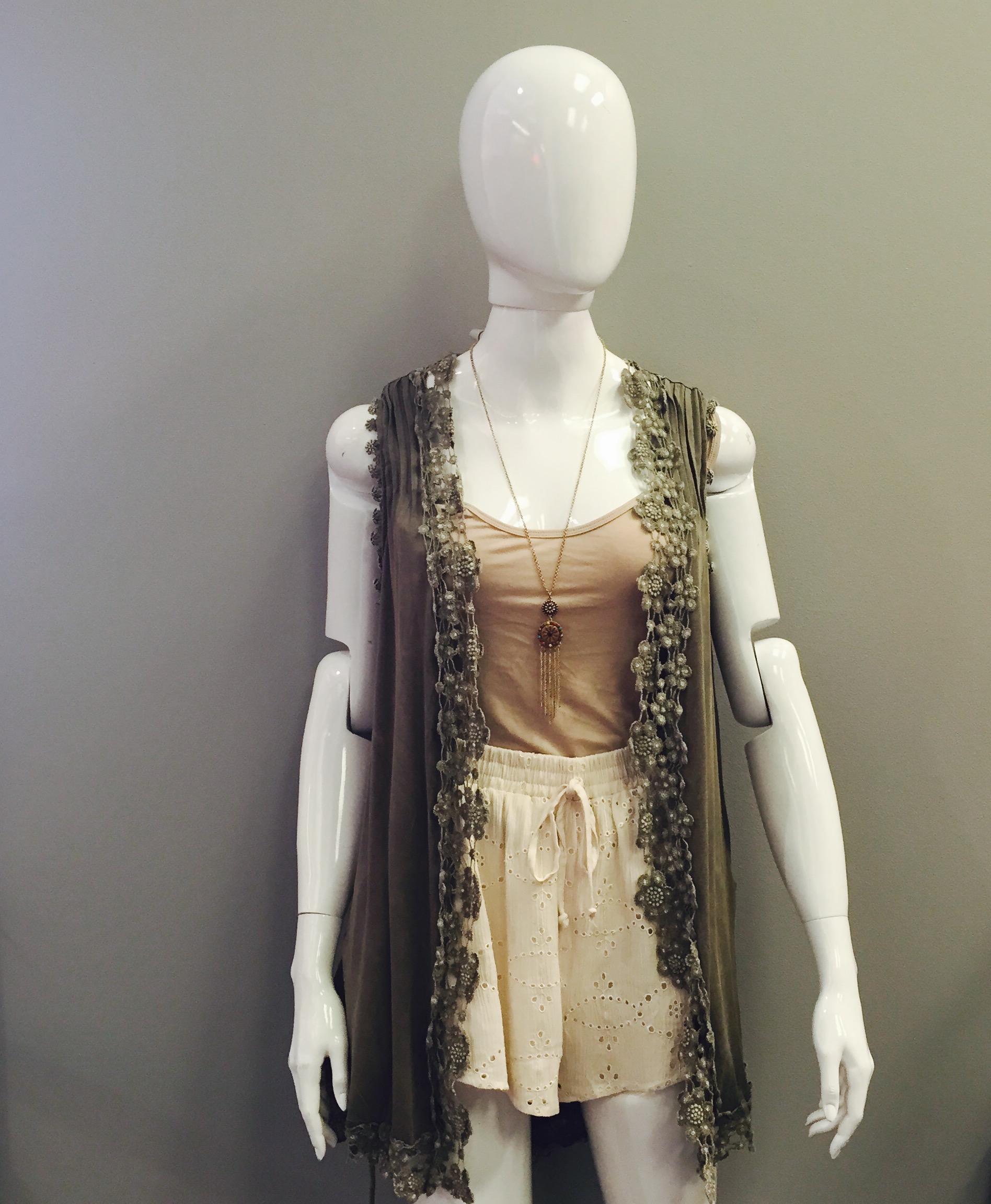 Tank Top $20
Vest $51
Shorts $38
Necklace $26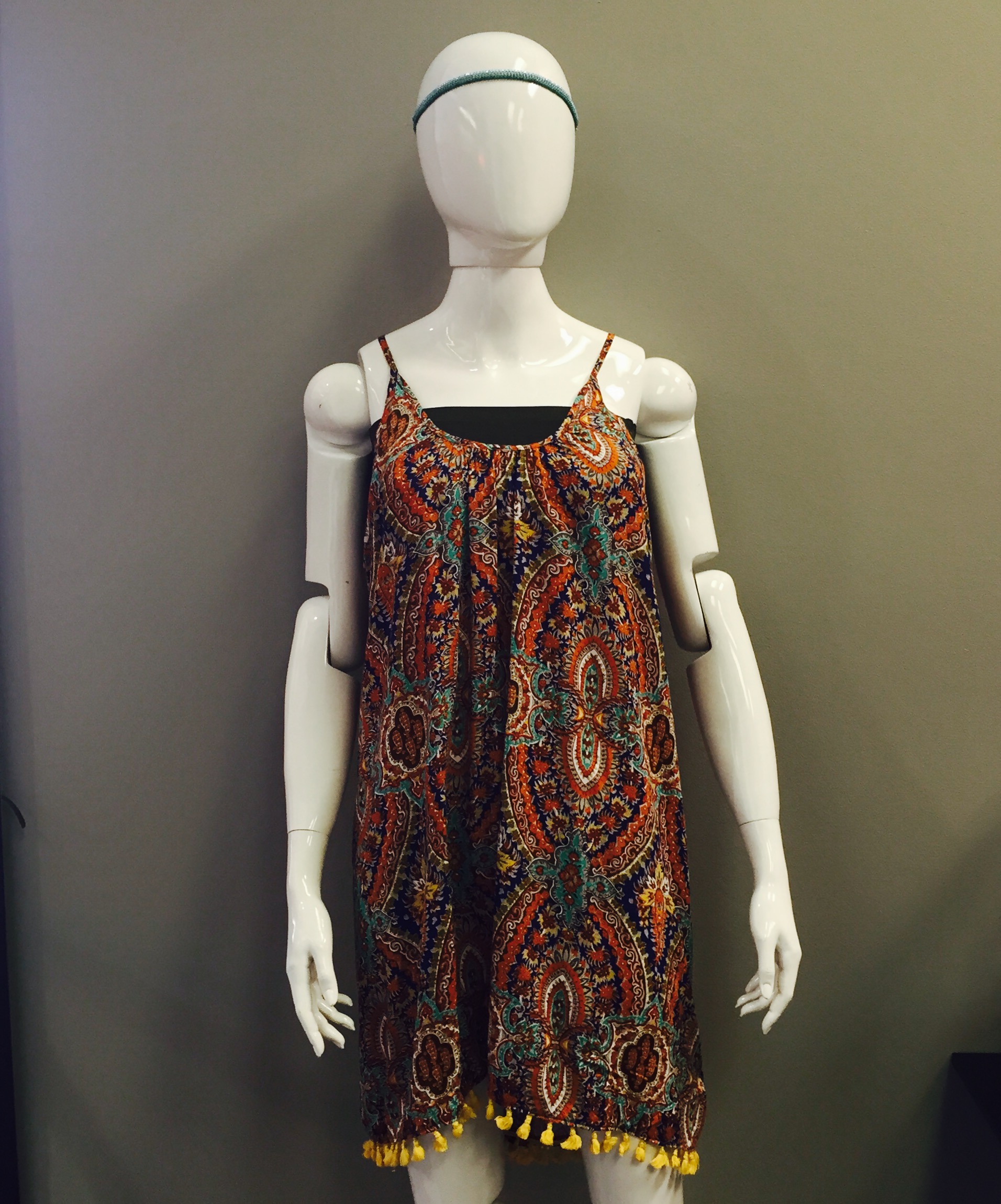 Headband $16
Dress $44
Bandeau $22
Return to the Blog