Welcome to Gallatin Valley Mall
The Gallatin Valley Mall has been southwest Montana's Shopping destination since 1980. GVM has over 65 stores including major retailers such as Macy's, JCPenney, Barnes & Noble, Sears, and Petco. GVM strives to give you the shopping experience you can't get anywhere else with its wide selection of retailers and brands, plenty of parking, and unique events all in one convenient location.
Get Variety. Get Fun. Get Value. Get More at the Gallatin Valley Mall!
---
Store
Hours
Monday - Saturday
10AM - 9PM
Sunday
11AM - 5PM
Upcoming Events
United Blood Services Blood Drive
June 9 @ 1:00 PM- 5:30 PM
Join GVM and United Blood Services for a Blood Drive…
Read More
Teacher Appreciation Gift Cards
Now thru June 15
Show your favorite teacher how much you appreciate them! Give the…
Read More

Regal Crown Club Introducing the CROWN JEWEL Bonus Program
May 6 -
Introducing the CROWN JEWEL bonus program! Regal Crown Club already rewards your love of movie. Now earn rewards even faster by visiting more frequently.

Earn Rewards Faster:
20+ visits per year= Extra 1000 credits every visit
10+ visits per year= Extra 500 credits every visit
6+ visits per year= Extra 250 credits every visit

More Rewards, Your Way:
You chose rewards like free movies and concessions at the theatre or MyRegal.com and load them directly to your card

More Choices at MyRegal.com:
Shop for rewards like movie swag, digital downloads and more.

Extra Discounts and Offers:
Download the app and sign up for discounts and offers delivered via text message right to your phone at myregal.com/SMS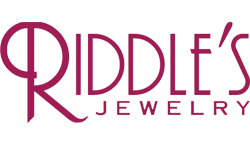 $5 off Alex and Ani Charm Bracelet
thru May 31
Enjoy $5 off the Alex and Ani Charm Bracelet of the month- the Endless Knot

Save up to 60% Storewide
thru May 31
Now that Mom is happy, treat yourself to something shiny and new!
Spectacular Savings up to 60% off Storewide!
Some restrictions apply. Please see store associate for details.
National Trails Day
June 4 @ 8:30AM-12:00PM
Each year, Gallatin Valley Land Trust volunteers celebrate National Trails Day by helping build maintain the Main Street to the Mountains trail system. This year, they will be working on trails at the Bozeman Pond Park, bringing to a close a multi-year effort to create a truly unique urban park. One of the largest parks on Bozeman's rapidly growing west-side, Bozeman Pond Park serves some of our most densely populated neighborhoods, creating a critical oasis of green space, play fields, and natural areas, as well as providing important trail linkages. This year at National Trails Day, GVLT will be doing work to complete and improve the trails, install directional kiosks, and prepare the newly expanded park for urban adventures.

Gather your volunteer group and register at 8:30 am under the Pavilion at Bozeman Pond. Work crews will head out at 9:00 am. Projects will wrap up around 12:00 and lunch will be served back at the Pavilion.
Fitness Fair
June 4 @ 10:00AM- 6:00PM
The inaugural Bozeman Fitness, Health, and Sports Expo, will be taking place Saturday, June 4 at GVM! Explore the athletic industry and many different products and services!
United Blood Services Blood Drive
June 9 @ 1:00 PM- 5:30 PM
Join GVM and United Blood Services for a Blood Drive on June 9 between 1:00pm- 5:30pm.

Walk-ins are welcome or schedule an appointment online. Visit www.bloodhero.com and enter sponsor code: gallatinmall

WHY DONATE BLOOD?
You don't need a special reason to give blood....You just need your own reason.
-Some of us give blood because we were asked by a friend.
-Some know that a family member or a friend might need blood some day.
-Some believe it is the right thing to do.

Whatever your reason, the need is constant and your contribution is important for a healthy and reliable blood supply. And you'll feel good knowing you've helped change a life.

HEALTH BENEFITS FOR YOU!
You will receive a mini physical to check your:
-Pulse
-Blood pressure
-Body temperature
-Hemoglobin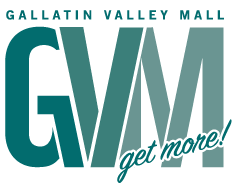 Teacher Appreciation Gift Cards
Now thru June 15
Show your favorite teacher how much you appreciate them! Give the gift they want AND deserve- a GVM gift card! Purchase a GVM gift card at the Guest Service kiosk (located near Macy's) and receive a FREE thank you card*.
*While supplies last

Summer Movie Express
June 21- August 17 (Tuesdays & Wednesdays)
Admission to the Summer Movie Express is only $1! Movies start at 10:00 am and both movies play both days! A portion of the proceeds goes to the Will Rogers Institute.
Week 1- Tue June 21 & Wed June 22
The Lego Movie
Max

Week 2- Tue June 28 & Wed June 29
Goosebumps
The Iron Giant: Signature Edition

Week 3- Tue July 5 & Wed July 6
Pan
The Smurfs 2

Week 4- Tue July 12 & Wed July 13
Despicable Me 2
Home
Week 5- Tue July 19 & Wed July 20
Minions
The Peanuts Movie

Week 6- Tue July 26 & Wed July 27
Alvin & The Chipmunks: The Road Chip
Curious George

Week 7- Tue August 2 & Wed August 3
The Book of Life
Hotel Transylvania 2

Week 8- Tue August 9 & Wed August 10
Cloudy With a Chance of Meatballs 2
Shaun The Sheep

Week 9- Tue August 16 & Wed August 17
The Croods
Dr. Seuss' The Lorax

Summer Reading Triathlon
June 4- September 6
Kids Earn a Free Book!
Here is How:
Step 1. Fill out the Summer Reading Triathlon Reading Journal (PDF)
Step 2. Bring the completed Reading Journal to your local B&N store.
Step 3. Choose a FREE BOOK from our selection on the Reading Journal list at the store... Enjoy reading!